Lebanese-born, Sydney-based Fady Kassab is the 2019 winner of Australia's most prestigious comedy competition, triple j's RAW Comedy. His show-stopping performance, televised on SBS TV, saw him subsequently flown to that year's Edinburgh Festival Fringe to participate in the Gilded Balloon's long-running "So you Think You're Funny?" comedy competition.
SMART. SHARP. PURPOSEFUL.
Has you hooked in the first sentence and laughing in the second.
Left the audience in stitches
"His ability to seamlessly interweave vastly different stories, while simultaneously leaving the audience in stitches, is remarkable."
Fady is a paid regular at major comedy venues across Australia and has made successful forays into the competitive comedy festival scene in between bouts of covid interuptions.
He garnered 5-star reviews for his one-hour show "Borderline" at his sold-out show in Adelaide Fringe Festival in 2021 and sold out his shows at the Sydney Comedy Festival in 2021 and his show "Is This Legal?" in 2022.
With a background in radio, he started his media career hosting SBS Radio's Arabic Program as a producer and on-air talent. He produced content, created, edited and presented the news for the Arabic program's daily broadcast, conducting hundreds of interviews with the Arab community in Australia. Fady then moved to Germany, where he spent six years in Munich working at Experian as Head of Creative Services for Europe, Middle East and Africa.
An accomplished linguist, he speaks six languages: 
Lebanese, Arabic, English, French, Italian and German.
Fady has also appeared on ABC's "Question Everything", hosted by Wil Anderson and Jan Fran as well as "Just For Laughs Australia" broadcast on Channel Ten. He is also a regular guest on ABC Radio's "Nightlife with Philip Clark and Indira Naidoo" for the segment "You May Have Missed This".
This eclectic and international life history provides Fady with a unique perspective on the corporate world and an unerring understanding of the tone and style required to deliver outstanding results to corporate clients.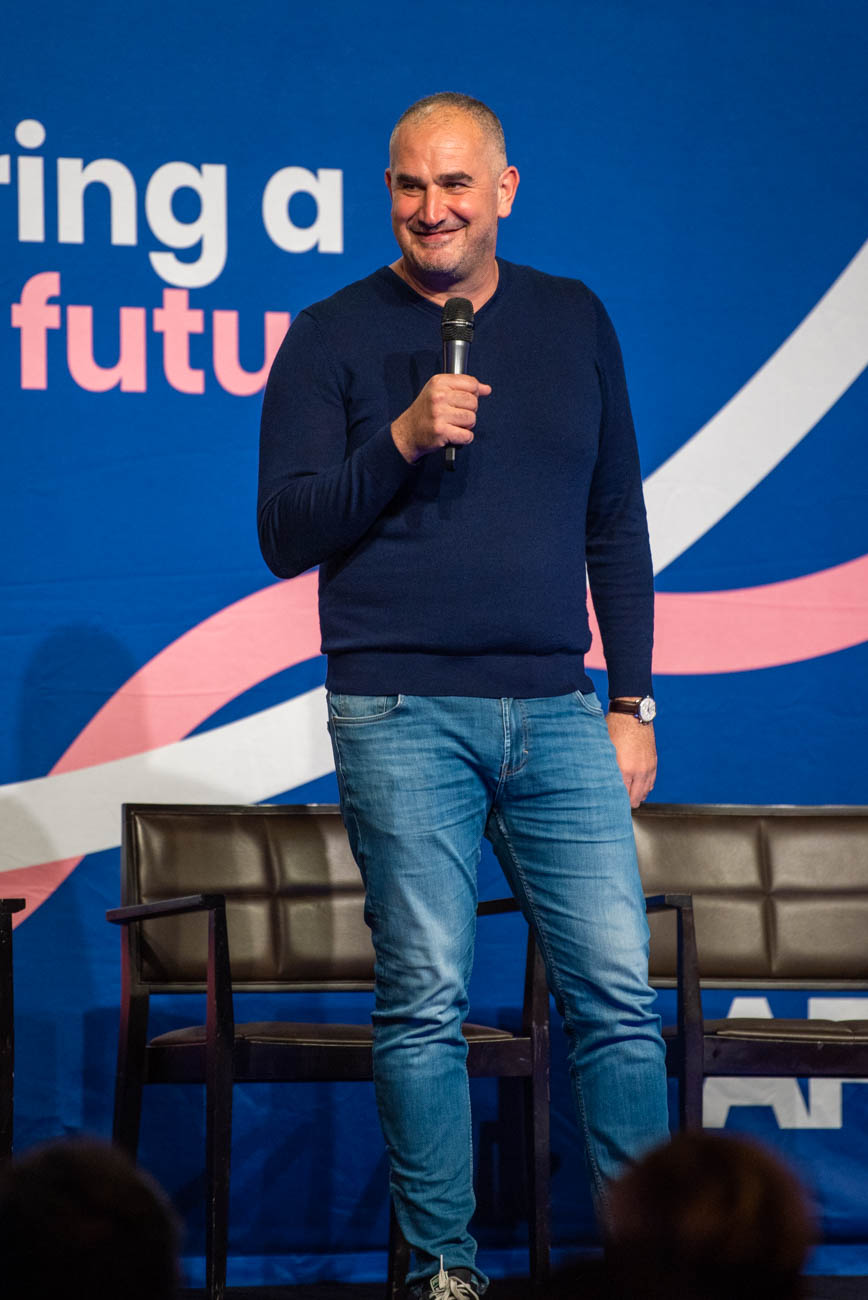 AFG had the good fortune of engaging Fady Kassab to tour on a five-city roadshow of our mortgage broker network. Fady worked with audiences across the country, tailoring his material for the local crowd and resonating from state to state. Fady's comedy is feel good and joyous, delivered with a disarming cheeky grin that pulls the crowd in. His material cuts across a diverse multicultural audience.
He is smart and quick enough to riff off the conference presenters and material that precedes him, in a manner that helps everyone look great.
But most of all, Fady is just really funny and puts everyone in a great mood.

Head of Sales and Distribution, AFG
Fady is a corporate comedian based in Sydney. To book Fady for your corporate events, please fill out the form below. Looking forward to working with you.